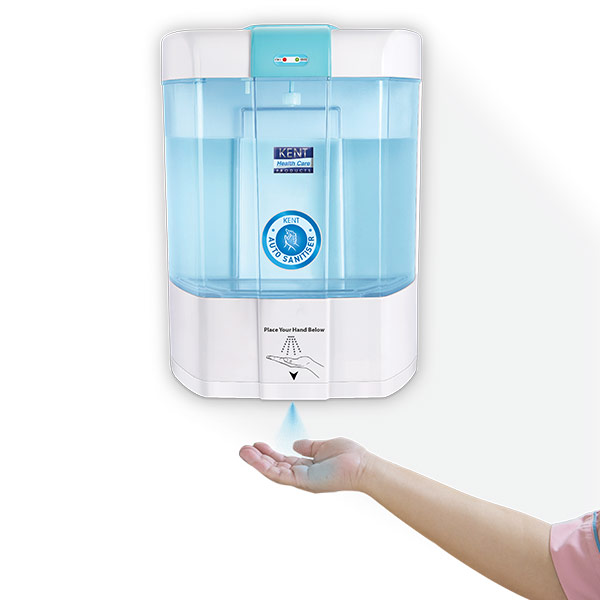 Health
What to Look For to Buy the Right Hand Sanitizer Dispenser?
Every workplace always prioritizes health and hygiene. However, this priority has become a must during the global COVID-19 pandemic. These days, the pillars of hygiene are social distancing, hand-washing, and masks. 
The use of hand sanitizers is a great way to ward off the threat of viral and bacterial infections. As the demand for these products increases, manufactures have to produce them in large volumes and in different variants that customers can choose from. If you are on the market to buy automatic hand sanitizer dispensers, the following are what you should look for to end up with the right ones:
Quality Construction
Sanitizer dispensers can be available in metal and plastic constructions. These types of dispensers are waterproof, which means can be used in kitchens or washrooms. Examine the dispenser's material and make sure it is sturdy and of good quality. Also, check for any foul odor and spillage from the equipment. 
The Right Kind of Dispenser for the Location
Hand sanitizer dispensers can floor stands or wall-mounted. Your choice will depend on the available space and other requirements. Wall-mounted touchless hand sanitizer dispensers can be placed anywhere because they do not require much space and can be fixed easily on the wall. Meanwhile, floor stands like Distributeur de Gel ÖVO Labs are ideal if you want a dispenser that can be placed at the gates or entrances of a private institution or in public places.
Reliable Storage Ability and Dispensing Capacity
The dispenser's capacity refers to its overall storage ability. It will decide how often you would need to refill the dispenser. If you want to install the dispenser in your home, you can choose a compact dispenser with a one-liter or less capacity. If you want to place it in a public area or office, you will need a bigger dispenser with a capacity of at least 5 liters. Ensure the size of the dispenser you will buy fits your space.
Moreover, capacity here also refers to the dispensing capacity of the dispenser. This means the amount of sanitizer it can release per use. The right dispenser can dispense just the right amount to cover the user's two hands well. 
User-Friendliness
You will want to invest in a smart and appealing but simple and effective dispenser that helps capture attention and encourages people to use it. A great design can make a room look elegant. An automatic sanitizer dispenser is both aesthetically pleasing and functional. After being mounted on a wall or strategically placed, users can easily use the dispenser and get the sanitizer they need for optimal hand hygiene.